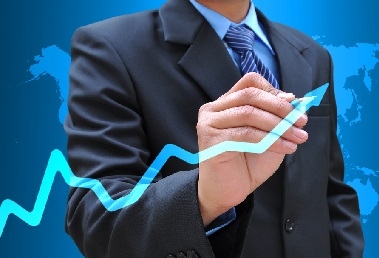 Colorado's job market looked bleak in 2013, but its fortunes are beginning to turn around. According to an economic forecast done by the University of Colorado Boulder Leeds School of Business, the state's employment outlook is expected to improve in the second half of the year.
Colorado's Quarterly Business and Economic Indicators Report suggests that surging job growth may be the result of an influx of new business filings and renewals. Despite less-than-favorable numbers late in 2013, 2014 has been a good year for the state's business sector. The number of new entity filings, existing entity renewals, trademarks, trade names and entities in good standing all increased year over year in the second quarter, and that trend is expected to continue.
"Weakness in new entity filings in late 2013 and early 2014 caused us to pause somewhat in our outlook," economist Richard Wobbekind, executive director of the Leeds School's Business Research Division, said in a statement. "But strong filings in subsequent months have reaffirmed healthy employment expectations for the rest of 2014."
Colorado's job growth is positive for the state as a whole, but for companies to benefit from an increased workforce, they must be equipped with the technology their employees need to do their jobs. Those who communicate both internally and externally over the phone will require adequate telecommunications solutions.
Hosted VoIP for small business is an ideal solution for many of the state's new entities. These systems can support rapid growth by allowing companies to seamlessly add new users, have a relatively quick learning curve and provide the best features and high level of performance needed to ensure new employees are helping the company right away. Contact Telecom Solutions Inc. today to prepare your company for growth and new hires.