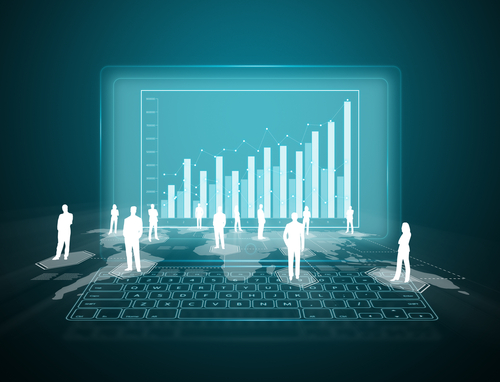 Small and midsize businesses (SMBs) cannot afford the luxuries of their larger counterparts. They have limited resources, less staff and, typically, smaller budgets. However, that does not impugn their needs as an organization.
It is crucial for small businesses to maximize their resources and find the best possible solutions to fit their needs and their budget. Effective communication between companies and their customers is crucial, as is communication between employees internally. Due to their lack of resources, small businesses cannot afford to suffer any setbacks pertaining to their communications.
At Telecom Solutions Inc., we are a provider of voice and data solutions for a variety of different organizations, particularly in the small and midsize business sector. We understand that while all companies have the same goals that relate to their specifications, each organization has its own set of particular needs. It it our goal to identify those needs and offer the best possible solutions to meet them.
By offering a small business phone system that fits the specifications of our clients (staff size, number of facilities, etc.) we make sure that each of our customers is satisfied with the solution they ultimately select. We have over 40 years of experience in the telecommunications market, and we use that knowledge to offer expert advice to each of our small business customers. Whether that's VoIP for small businesses or any other phone system, it's our duty to offer what works best for you.
The importance of a strong data network
A company's information is its lifeblood. This is particularly true for SMBs. If a larger organization were to lose information or suffer a breach, it may have the financial capabilities to recover. A disaster that damages infrastructure may be a setback, but it is rarely a death nail. This is usually untrue with SMBs. In fact, an incident pertaining to lost or stolen information could be so severe a business that suffers such an attack may never fully recover.
At Telecom Solutions Inc., one of our primary goals is to ensure all of our SMB clients are equipped the data network strength necessary to alleviate the risk of a breach or any other disaster. We know that small businesses can be vulnerable to targeted attacks without proper protection, so we see to it that all of our clients are operating under the protection of a powerful wireless network.
Moreover, because small businesses may have limited bandwidth, we make sure our SMB clients have the best hardware and software solutions designed to optimize the resources they have at their disposal. With our guidance, you will maximize the potential of your network without compromising security or daily processes.
Ultimately, it is our mission to offer telecommunications solutions and network data systems that fit the needs of all our clients, regardless of their size or industry. We take great pride, however, in our ability to assist small and medium size businesses with their needs. Remember, our mission is to provide you with the best solutions. We are not tied to one particular system or provider. The only organization we are interested in is yours.
For a free evaluation contact us today!