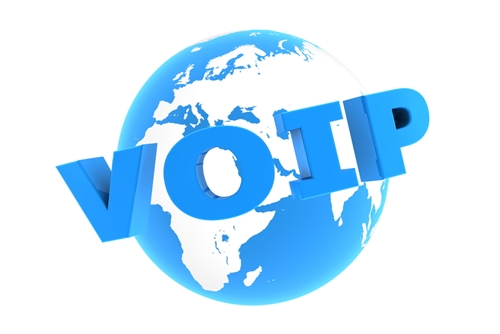 Technological advancements have allowed organizations to turn their small business phone system into a centralized communication hub that connects employees and customers from different areas of the world. Voice over IP providers are allowing companies to improve their communication efforts, and aligning systems with cloud based services can yield even more benefits.
Recently, an article in Business 2 Community listed a number of reasons why businesses should host their VoIP systems in the cloud. Before doing so, Matthew Guise, the article's author, detailed the system's evolution, which shows just how far the technology has come over the years.
"Previously, businesses didn't have a lot of options when it came to choosing a phone system. A piece of PBX (switchboard) hardware was connected to a physical line (or lines) and then programmed to handle calls as required," Guise wrote. "The internet, more specifically cloud hosting, VoIP and mobile phones, has changed this and there are now many more options available."
He went onto say that, despite the advantages, there are many who still stick with aging legacy systems, which can ultimately hurt a company's progress in 2014. He believes that understanding the reasons why hosting a telecommunications solution in the cloud is so valuable will help with adoption.
There is a lot of truth in that reasoning. Companies that understand the advantages of cloud hosting will be able to leverage their telecom systems to improve business processes. Here are four reasons why companies should host their phone system in the cloud:
Location independence – Devices with access to the organization's hosted cloud environment can stay connected to the office from any location. Users won't have to go to the office to make business phone calls or receive calls from clients. Users who can receive calls on a single hosted number can stay connected no matter where they are.
Adaptability and scalability – When businesses invest in new technology, one of the biggest challenges they face is maintaining usability when the company changes. A solution with a finite user capacity or functionality can be difficult to manage as the organization grows. As a small business, there is always room to grow, which means cloud hosted VoIP for small business can be an ideal solution. New users can be added easily as your company begins to grow. This is much more difficult to do with physical PBX systems.
Cost effectiveness – As a small business, the expected return on every investment has to be properly calculated. A solution that doesn't provide a strong ROI could cause severe damage to your organization. Cloud hosted telecom systems are smart investments because they provide the services you need to facilitate your communications without requiring any excessive overhead spending. You won't need to commit to installing and maintaining circuits, which can not only be expensive, but can also impact your ability to service customers. A virtual system can allow all users to connect at once without having to spend much on physical equipment.
Business continuity – Imagine an earthquake, hurricane or any other natural disaster hitting your office, causing it to close for an extended period of time. Not only do you have to deal with the physical work necessary to reopen, you also have to find ways to stay in business during that time. Small businesses that close their doors often don't reopen, but with a virtual cloud hosted phone system you can transfer your line and services to a new location. For example, if your employees need to work from home due to the damage in the office, your system will allow you to continue working and serving customers as if nothing happened.