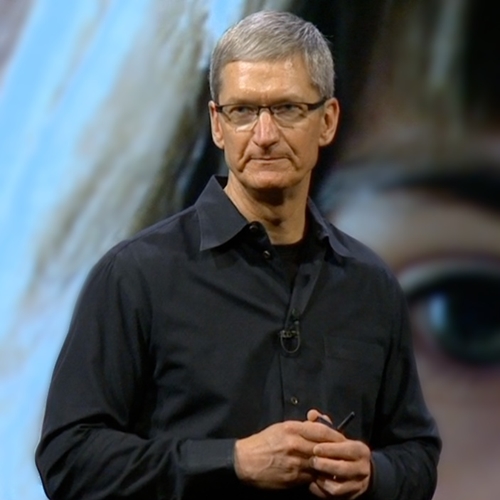 Apple's annual Worldwide Developer's Conference is taking place this week, and on Monday CEO Tim Cook gave the keynote address, which is traditionally used to unveil new Apple products and give developers, media and Apple users a glimpse of what to expect in the near future. That was exactly what he did this year, as Cook spent the two-hour presentation introducing iOS 8 and OSX Yosemite, the mobile and desktop operating systems, respectively.
One of the key takeaways from this year's event is that Apple is becoming a bigger player in the enterprise. Cook announced that 98 percent of the Fortune 500 uses the iPhone for at least some aspect of their operations, and he said emphatically that Apple is "coming for the other 2 percent."
One of the biggest reveals of the presentation was CloudKit, Apple's new infrastructure service. This is big news for application developers and companies that are trying to make applications for their own operations.
"CloudKit is a new, 'effectively free' developer framework that lets app creators tap into Apple's iCloud so that they can more easily work cloud components into their mobile apps. In the past this has been a huge pain point for developers, forcing many of them to turn to third-party solutions like Microsoft Azure, Google Cloud Platform or Amazon Web Services," described a recap article in Tech Crunch.
Integration between mobile and desktop environments will be stronger than ever before with the introduction of continuity, which allows users to start tasks on one device and finish on another. This is referred to as Handoff, a service that will improve office collaboration and help increase individual and team productivity.
"From a user perspective, Handoff is a massive leap forward in usability for people with multiple Apple products," said a PC World article that covered the event. Even PC shops can benefit, as Apple is adding several features that can be accessed on a Windows platform.
Ultimately, a number of important business processes, from collaboration and sharing documents to managing cloud based services and even facilitating voice communications over a PC, will be possible as a result of what was announced at the WWDC. Of course, this means organizations must be able to implement these solutions successfully, which requires proper infrastructure management to support any new elements of the IT environment. Stay tuned as new details are released before these new systems launch in the fall.