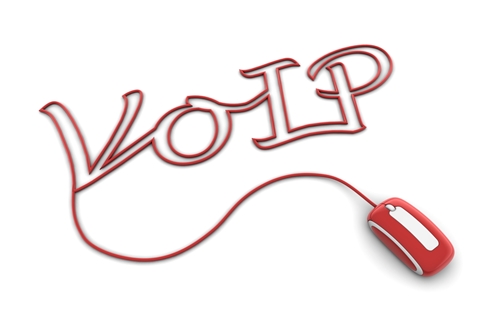 Let's start back at the top.
If you have spent any time researching telecommunications solutions for your business, you have probably been inundated with information about specific brands of Voice over IP systems, the various features each possess and other pros and cons that differentiate one product from the next. That's all very important information, but it's only effective if the customer understands the information they are consuming.
So, what do you know about VoIP solutions? More importantly, when you hear the term, what immediately pops into your head? Most people have Skype on their computer or they at least know about it. They've probably seen the commercials for Vonage too. And, from those experiences, they can gather that VoIP allows users to speak with one another as if they were on the phone, but through the internet rather than traditional phone lines. The name, Voice over IP, which stands for Internet Protocol, says as much.
This is all true, but the problem is, that is more or less the extent of a lot of people's knowledge. This has led to the misconception that VoIP is a consumer product, and not something that's necessarily practical for business use. And even if your understanding is a little more advanced than than, it's a strong enough representation of the general consensus that 8×8 Inc. even listed it as one of the top myths regarding VoIP.
A white paper developed to dispel these misconceptions suggests that individuals whose only exposure to VoIP is Skyping with their friends or seeing commercials for consumer solutions may not have a full understanding of what the technology is and what it does.
"Early adopters of VoIP used services like Skype and Vonage primarily for personal use, and call quality varied widely," the paper says. "Today there are business-class VoIP providers with solutions specifically tailored for business use with high-quality IP phones and PBX features such as extension dialing, auto attendants, ring groups, conference calling and more. These solutions can now deliver crystal-clear audio anywhere in the world."
The advancement of technology has improved the quality of VoIP solutions, which allows for them to function in more high-stakes environments. Closing a lucrative deal with a client in another city, state or country is going to require a strong connection, and in the early days of VoIP, it might not have been adequate enough to facilitate that kind of communication. This is no longer the case. Today, VoIP has several advantages over traditional telecom solutions, which make it an ideal tool to use in a business setting.
Ken Berry, owner at Asian Therapeutics, spoke in the white paper about the benefits VoIP provided his business. When traveling to Colombia for six months, his VoIP solution gave him the tools to continue working and, most importantly, connecting with clients and business partners, from another country. In many cases, they were none the wiser.
"Business VoIP helped me run my business from Columbia for six months recently." Berry said."Clients kept asking, 'When did you get back?' I had a hard time convincing them that I was speaking to them from South America with such a crisp, clear connection."
The flexibility you obtain and the peace of mind of knowing your recipients can understand you clearly during conversation, have made VoIP a must-have tool for the office. A hosted small business VoIP provider will allow you to improve communications and, in the process, improve your business.