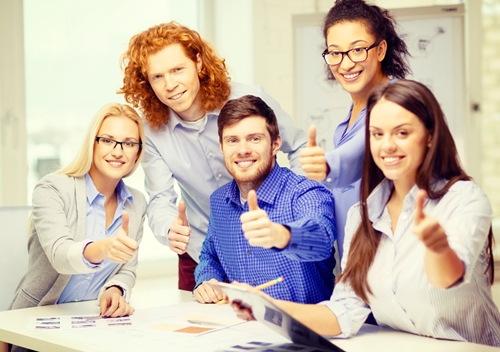 Starting a new company is an exciting time. As an entrepreneur at the helm of a new organization, you can let your imagination run wild. The possibilities are endless. And while your resources are limited at this time, you are not burdened by set policies and procedures. You have the freedom and flexibility to grow your business into the company you want it to be. Of course, to do this you will need telecom and IT systems that can help your organization meet its goals.
Successful startups are never stagnant. They are constantly growing and moving to ensure they have adequate resources for their expanding workforce. Without flexible IT infrastructure and telecom solutions, this can be difficult to manage. If your startup outgrows its initial office space in its first six months and moves more than once in the first year, you could be burdened by having to move your equipment multiple times, spending hours deconstructing and reconstructing a cumbersome network.
This is not the case with a hosted VoIP system, which doesn't require a lot of internal infrastructure and is much easier to manage when moving offices. Most organizations retain their original numbers as well, which is important as you try to make a name for your startup.
A recent Business 2 Community article listed a number of the benefits of VoIP solutions, and flexibility was high on the list. Because businesses can take their VoIP systems with them, office moves are much simpler than they would be if traditional equipment was involved.
Startups don't want to limit their potential, but that can happen with traditional telecommunications solutions and infrastructure. Working with a small business VoIP provider can help you obtain the tools you need to drive your organization's growth.