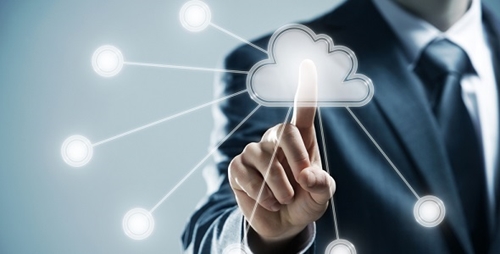 Initially, a cloud computing initiative can be an exciting proposition. Implementing cloud based services means you're moving into the 21st century. It means you're embracing innovation and will soon be operating on a level you could have only dreamed of before making this decision. But before you get carried away, you have to remind your team to manage their expectations.
There are certain truths regarding the cloud your team has to understand if you are to make the most of your investment. The cloud is not a "set it and forget it" technology. No business can get away with implementing a solution and letting it do all the work.
Learning the truth about the cloud and adjusting your expectations will allow your company to maximize the technology's potential. Here are a few to remember:
It might not push you in front of your competitors – Most business decisions are made to gain a competitive advantage in their market, but that's hard to do with a technology that everyone seems to be getting on board with. Instead, consider the cloud as an equalizer. It's necessary to keep pace with your competition and allows you to perform at a level typically reserved for larger organizations, but don't talk yourself into thinking you're the only company in your industry to have this thought. Keeping that in mind, investing in the cloud may be required to ensure your company's future viability.
Going to the cloud means the entire company has to work together – The cloud promotes collaboration and communication between users, teams and facilities. This means everyone tasked with using the cloud has to understand this and work to their potential to make the most of the technology. The cloud will hold several users across a myriad of departments accountable, and those who don't pull their weight will hold back the overall success of your cloud initiative.
You have to start small with the cloud – Like any business investment, you can't go all in at once. The scope of your cloud project can be massive, and you will need to adapt slowly to ensure you are not overwhelmed by it. Many businesses start by moving their email from an onsite exchange server to Office 365 or Hosted exchange service for a small monthly fee per user. File storage and back up services such as MS SharePoint or Dropbox are also popular. Starting with a Hybrid Solution whereby some applications are retained on and onsite server while others are moved to the Cloud may be easier and more cost effective to implement. Remember, you're changing the way you process, share and store information, which ultimately can change the very way you work. Going slow will mitigate risk.
Joe McKendrick, a contributor with ZD Net, recently shared tips how to slowly implement the cloud.
"Start with pilot experiments, and get both business and IT leaders working together to plan the changes, communicate changes to the rest of the organization, and monitor the project's progress," he wrote.
Understanding this will lead to a better use of your cloud computing solution.