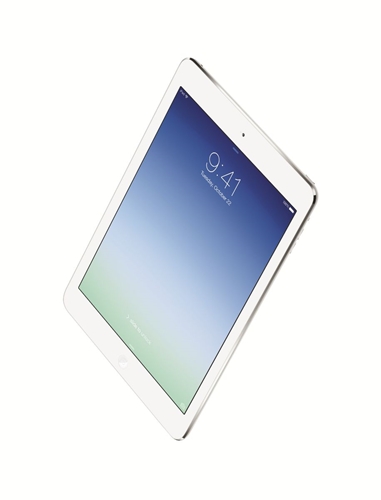 Since its initial launch in 2010, organizations have been looking for opportunities to incorporate the iPad into their IT infrastructures. While the iPad opens up a new world of innovative business processes, it has had one significant drawback. The only problem is that Microsoft Office — still the number one suite of business applications — has never made its way to the Apple tablet, which has kept adoption to a minimum across the corporate realm. Ultimately, if the iPad is going to be used as a primary work machine, it must possess the capabilities of traditional desktop and laptop computers.
That might finally be changing.
According to numerous sources, an announcement four years in the making is expected to take place before the end of the month: the iPad is getting Microsoft Office. This is big news for a number of reasons. First, those who own an iPad but long for the familiar feel of Word, PowerPoint and Excel will finally be able to use their device the way they want. Second, companies that have been reluctant to invest in the technology because of its lack of the Microsoft Office suite may now change their minds.
Like most announcements related to Apple, there are not many details, but the speculation is that the suite will be available by the end of March. One piece of evidence in favor of this projection is the launch of OneNote for Mac, Apple's desktop version of the popular Microsoft user collaboration application. The app's launch and success — it is currently the most popular app in the Mac App store — show two things. First, Microsoft is developing apps for Apple-based platforms. Second, there is a market for this.
An article in The Verge discussed this fact and suggested the marriage between Apple and Microsoft is fulfilling new Microsoft CEO Satya Nadella's vision.
"Indeed, the early victory for OneNote could help explain Microsoft's decision to launch Office for iPad ahead of a Windows 8-style version of Office," wrote Tom Warren, the article's author, who indicated Nadella's true mission is to make Microsoft more cloud and mobile-focused. "To put it bluntly, Windows is slowly becoming little more than a delivery method for a suite of revenue-generating services. That can't be an easy pill to swallow for a company that is synonymous with its 30-year-old operating system — but as long as Microsoft trails Google's dominance in the cloud, it's something they'll have to get used to."
When Office becomes available for the iPad, it might be tempting to download it right away and start reaping the benefits of the cloud based service at your organization. However, businesses need to proceed with caution. Using a tablet to create documents, manage spreadsheets and work on presentations might sound like a way to boost worker productivity, but companies will only be able to capitalize on the technology if it is properly managed.
Properly implementing cloud based services and and mobility or BYOD policies will allow you to store and manage information and documents created with these applications efficiently and securely. Ultimately, you want your employees to utilize the tools that will boost their productivity and enhance their creativity, which can happen with Office on the iPad, but it's important to first understand the risks and manage them correctly.