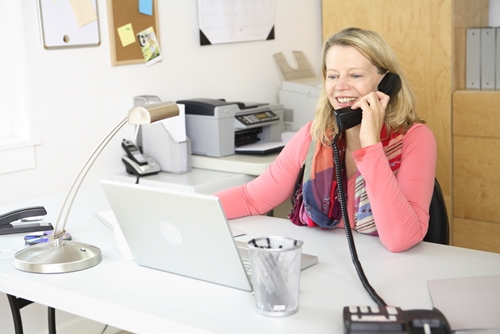 Your telecommunications solutions are designed to facilitate quick and easy voice communication, but to ensure they deliver a high return on investment, you must maximize the value of your system. Unfortunately, many organizations pay more than they should for telecommunications equipment and services, which can significantly impact ROI. Businesses need to be mindful of what they are paying for each month to ensure they are receiving the best service for their dollar.
This is particularly important for small businesses with thin profit margins. Paying too much for a small business phone system can have a significant negative effect on long-term viability, so business owners must stay on top of their telecommunications expenses at all time. Most overspending is the result of a mistake made by by the organization, which is why it's important to keep an eye on your usage and billing.
There are several ways you can do this. Here are a few tips to help you maximize the return on your telecommunications investments:
Keep an inventory of your equipment – Your devices, whether they are company-issued mobile phones, small business VoIP systems or any associated equipment, should all be accounted for at all times. This allows you to determine what you have and what's being used. If a phone breaks and you have not kept an up-to-date and accurate inventory, you run the risk of continuing to pay for any services associated with the device when it isn't in use.
Know how to read you telecom bill – Some charges may be hard to recognize, so you must make sure you understand every itemized line on your monthly invoice. This will reduce the chance of letting an error go unnoticed.
Maintain an open line of communication with your carriers and providers – Ultimately, mistakes can only be rectified if you and your carriers and providers are on the same page. Working with a telecom solutions provider that understands the importance of constant communication will allow you to make note of any mistakes and receive a timely and efficient resolution.