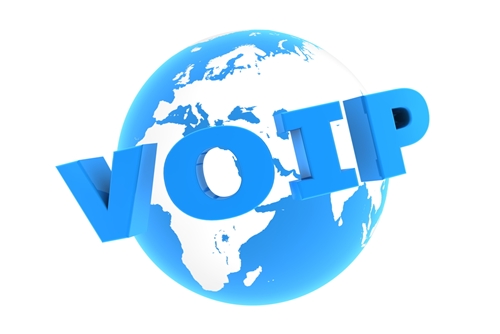 Owning and operating complex telecom systems requires resources that most small businesses simply can't afford. Because they are run in-house, businesses must have the proper infrastructure to support their systems. For example, traditional in-house VoIP systems connect to internal servers, which require constant maintenance and proper space for storage. Many of these systems have a complex setup process which takes time and manpower, two things that come at a premium in the small business sector. A hosted phone system does not require in-house setup and maintenance, making it a more convenient option for small businesses.
Hosted VoIP systems do not connect to the organization's internal infrastructure. Instead, they are managed through an online interface, so businesses only require an internet connection to run their telecommunications solutions. Users can access VoIP features from a web interface. Because the individual user can manage the system from a personal computer, businesses can save money by increasing efficiency and productivity.
This is an ideal solution for small businesses that want to enhance their telecommunications capabilities without exhausting their resources and limiting their potential return on investment. This point was brought up in a Tech Republic article that spoke to the advantages of hosted VoIP for small business.
"If your company doesn't have the budget to invest in expensive IP PBX hardware and software and/or it doesn't have the personnel resources to deploy and manage an IP PBX solution, you can still benefit from VoIP with PBX capabilities by contracting with a provider of hosted IP PBX services," the article notes.
Working with a telecommunications solutions provider can help your small business obtain a hosted system that provides the technical benefits you need without requiring excessive time, manpower or infrastructure.