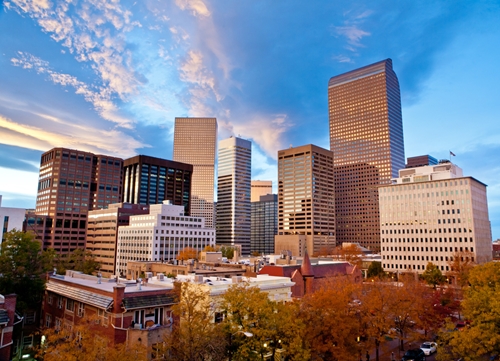 The state of Colorado and city of Denver have made it their mission to support business development, particularly in the tech sector, and investments have been made to assist these efforts. This week, Denver and state officials announced that Layer3 TV Inc. is moving from Boston to Denver, which will include a startup corporate headquarters win for Colorado and create more than 320 jobs.
Additionally, the city of Denver "is providing business personal property tax credits, as well as workforce development and technical assistance to support the relocation," the city's Office of Economic Development said in a statement. This shows that the area is committed to fostering new development, business growth and innovation.
Businesses cannot afford to squander this opportunity. If the government is increasing its investment into the development of new office spaces designed to facilitate positive change, companies that fill those spaces will have to take advantage of their newly available resources. Organizations like Layer3 TV Inc. will certainly require adequate network and cabling services, and Denver internet service providers will be hard at work to ensure transitions into this environment are successful. Additionally, all companies will need efficient communication tools like IP telephony.
If you decide to make the move from one part of the country to Colorado, or you are starting a business in the area, It's important to ensure your phones are ready for you to hit the ground running. If your phones don't work on the first day and you are unable to communicate externally, you'll already be playing catchup.
Businesses that implement the best telecom solutions can take advantage of these investments. As such, it could encourage city and state officials to increase their efforts, thus resulting in a more productive environment for technical and creative types. Ultimately, your business will only succeed if you understand this and take appropriate action.
An Allworx phone system can help a company start on the right foot because it offers the lowest installed cost of any fully-featured VoIP system and PC network. This will allow companies to focus parts of their relocation budgets on other areas.